1- Divide your bar into sections
Here's an example: Bar, Cellar, cooler, fridge, and stockroom. Dividing your bar or restaurant will allow you to:
Count better with fewer errors.
Understand where errors have occurred.
Avoid having to start all over again when you're interrupted.
2- Choose the right time
Choose a moment when the place is not busy (before the opening hours) so you're less likely to be interrupted.
3- Use the right tools
A bare minimum is to use a standard inventory sheet to record your quantities.
Pro tip: Get RapidBar and a Bluetooth scale to accelerate inventory counting, eliminate transcriptions errors, and get elaborate cost and variance analysis by integrating with your POS.
Get personalized recommendations on bar and restaurant inventory management.
4- Move your bottles before you start counting
No matter how focused you are, you'll eventually get interrupted by someone or something.
Here's 2 thing you can do to make sure you come back to your work at the same place you left it:
Rotate all your bottle on the barcode side before you begin to count and weight.
Turn each bottle back to the front side when it's counted or weighted.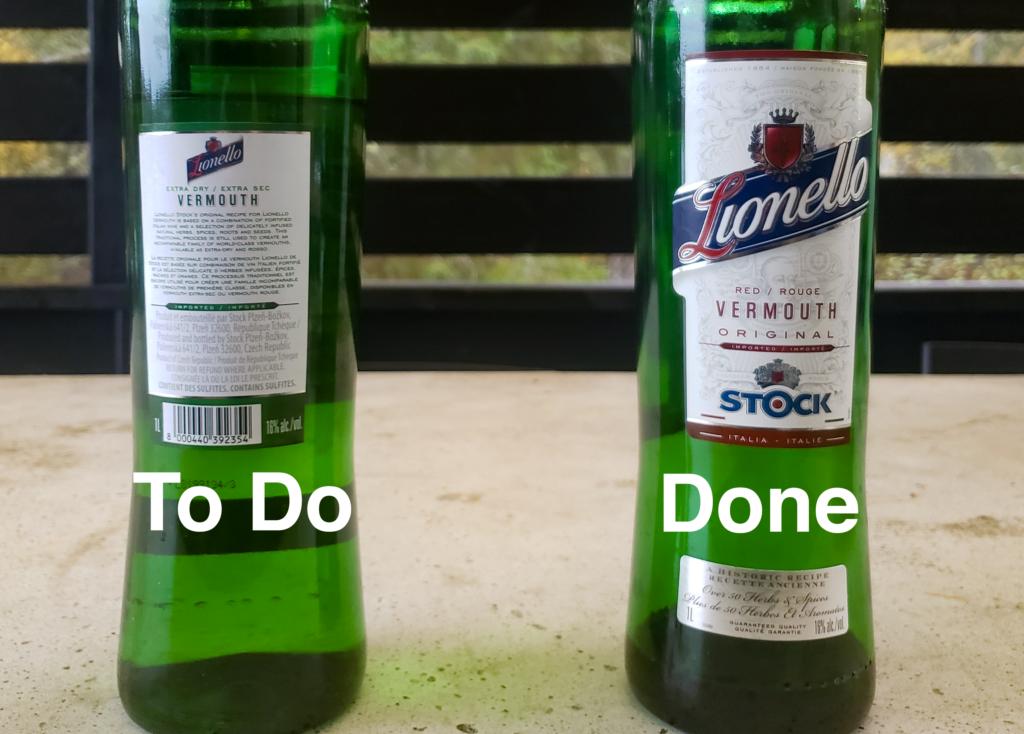 If you need to move your bottles, move them all before counting and put them back one by one as they're done.
5- Perform a post inventory check
Check your numbers immediately after the inventory because:
We are quick to forget; what happened in the restaurant or bar yesterday is fresh in your memory now but will it still be in 2-3 days?
Once the stack starts to sell or you get new shipments, you won't be able to verify anymore.
What should I check for?
Randomly check some of the entries.
Suspicious entries. E.g. Entries at zero quantity in one of the inventory but not in the previous one or missing lots (like full bottles or 750ml missing) in the variance report.
Conclusion
Bar and restaurant inventory can be hard to perform and to understand without the right tools. But applying these easy tricks can help you get repeatable and reliable results in your stock management.