Maria Maria – Buvette Mexicaine made the transition to RapidBar and quickly found success by optimizing its inventory management and uncovering potential errors using our management software
Any restaurant that wants to increase its profit margins should consider its biggest source of expense: inventory. Whether it's food, wine or hard liquor, having the right amount at the right time is essential. If you don't have enough food to serve, or if you throw away half of your inventory because it's got old, financial losses will quickly accumulate for your establishment.
The goal is to have continuous control over your inventory, and that's what Maria Maria, a restaurant in Chicoutimi, QC has managed to do. They experienced rapid success after choosing to use the RapidBar application for their inventory management. Thanks to their inventory control and an efficient tracking system, they were able to reduce errors and maximize their profit margins.
Why is a good inventory app important?
Managing your inventory is an important factor in the success or failure of our business, whether it is a bar or a restaurant, since it is a task that can take a long time and is susceptible to errors.
Having the right inventory levels is essential to avoid both waste and shortages in your operations, which are two major sources of expense and negatively impact your profits. However, many establishments are not in control of their inventory: maybe they don't know how to do it, they make mistakes, or they just don't have time! We can say without hesitation that inventory management is essential if you want to maximize your profits!
We have chosen to give a festive color to this new establishment. We were aiming for a high volume of alcohol sales and when that materialized it became very important to have a good knowledge of stock movements.

Dominic Girard – Manager, Maria Maria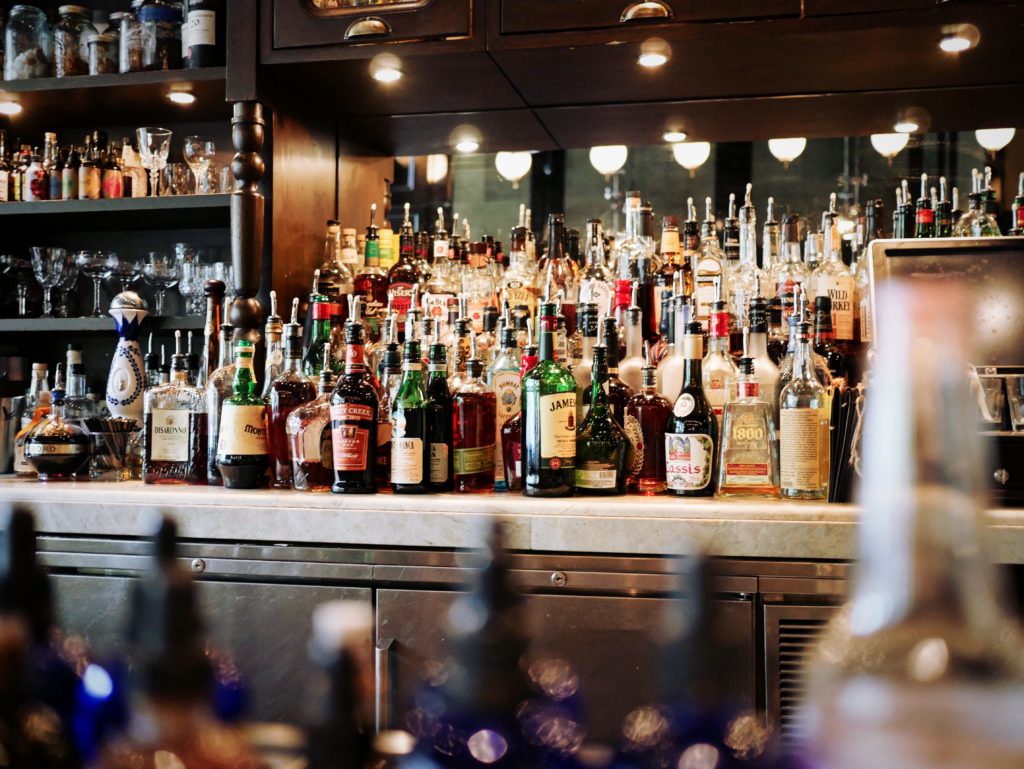 The RapidBar inventory management application
RapidBar allows you to limit human error and minimize the time you spend controlling your inventory
"The weekly inventory follow-up is very important to us. It allows us to quickly locate gaps before there are bigger consequences. For example, we had a case where an employee systematically reversed 2 bottles of wine. This represented a weekly shortfall of $ 100. Thanks to RapidBar, we identified the problem after just one inventory and fixed the situation in less than a week, saving an estimated over $ 5,000 annually. "
Dominic Girard – Manager, Maria Maria
Thanks to the application, Dominic Girard was able to eliminate human errors that would have cost the restaurant thousands of dollars simply by automating his inventory. This is where the RapidBar advantage is clearest: saving that money didn't take longer, on the contrary! Having increased control over your food, wine or beer amounts is faster and easier than doing it manually thanks to the built-in functions.
Find the perfect amount of stock for your operations through our app and find irregularities in your inventory movement
In one specific situation, we observed that the quantities of drink dispensed were not constant across the days of the week. RapidBar helped determine when the variances occurred allowing us to improve customer service by delivering consistent tasting cocktails no matter which employee prepares them.

Dominic Girard – Manager, Maria Maria
The RapidBar app kills two birds with one stone when it comes to your inventory. On the one hand, it gives you access to data that will allow you to find the ideal amount of inventory for your restaurant, eliminating the guesswork when ordering the amounts and ensuring you have the right supply. On the other hand, it allows for simple and easy-to-understand tracking of your inventory usage over the days and finding potential errors.
Dominic Girard, as explained earlier, was able to find and remedy a situation with RapidBar, which boosted his restaurant's profits and improved the customer experience. In 19 years of restoration, Dominic Girard has used more than 6 different inventory management systems. RapidBar has been recommended not only by him, but also by local restaurateurs who use it successfully in their establishments.
Why your restaurant needs and inventory management application?
Any manager or restaurant owner looking for inventory management software does so for efficiency reasons: who wouldn't want to avoid spending hours in a warehouse every week. The expectations are to have an application that allows rigorous monitoring of your inventory, in order to know trends and recognize potential errors, in addition to being easy to master. The advantages that restaurateurs seek are elements such as:
Eliminate paperwork and minimize human errors
Up to 80% reduction in inventory taking time
Discovery of optimization opportunities
Predicting out of stock
Automation of inventory purchasing processes
RapidBar covers all of these points and more! An additional important attraction of our application, which sets it apart from its competitors, is its small learning curve. You will be able to use the application to its full potential quickly thanks to a simple and intuitive user interface, which will make your inventories fast and efficient! If you have any difficulties or would like assistance, please do not hesitate to contact our customer service for prompt support.