For this restaurant-bar, using RapidBar software as an inventory management solution has proven to be a true revolution.
Thanks to our application, the managers of this friendly bar/curiosity cabinet in Montreal saved thousands of dollars, minimized food loss and reduced the workload of their team, all in just a few months.
From traditional inventory management to adopting RapidBar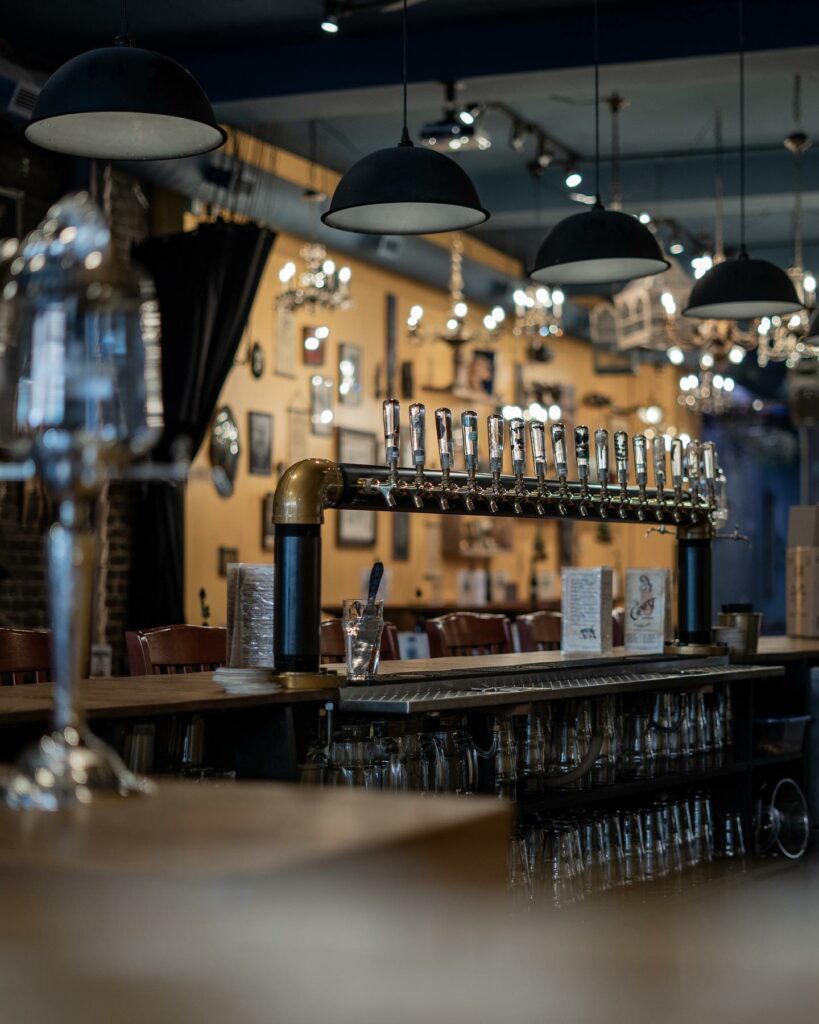 Located in the heart of Montreal, Chez Ernest is a unique place that has become over the years a must-see in the neighborhood, no matter the time of day. Behind a lively and relaxed facade, however, hides a complex operational reality, like many restaurants.
With such a diverse offering and continuous service, managing Chez Ernest's inventory remains a constant challenge. Previously, the establishment relied on the traditional "pencil and paper" method for tracking its inventory. Every evening, all products were counted manually. This tedious task and error-prone working method made it difficult to detect omissions and/or stock variations.
This is where the RapidBar app comes in. Its goal? Simplify the inventory process, reduce errors and allow the Chez Ernest team to do what they do best: provide an exceptional customer experience.
No one likes the idea of ​​taking inventory at the end of each shift, in the middle of the night. With RapidBar, the task is now quick, simple and easily rectifiable compared to old methods.

Renuad, co-owner Chez Ernest
More than $10,000 saved in salaries
One of the biggest advantages of the solution lies in its speed of use.Thanks to its checklists (sections), the application allows for faster learning and mastery.Additionally, the RapidBar team supported the Chez Ernest team throughout the software installation, ensuring a smooth transition to the new inventory management method.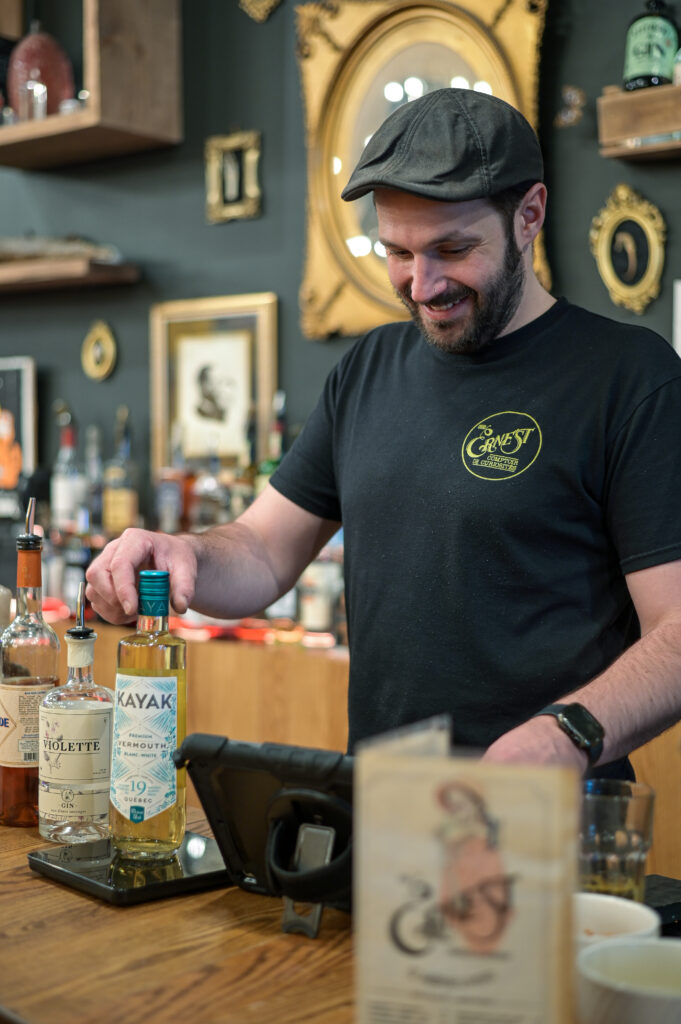 The application also stands out for its precision. Errors are kept to a minimum, and when they do occur, they are quickly identified and corrected. This results in better inventory management, reduced costs and improved profitability for the establishment.
The software's web application also offers a complete, real-time overview of the establishment's inventory. For owners, this allows for accurate inventory monitoring and management so they can identify any potential issues and make necessary corrections quickly.
Thanks to RapidBar's comprehensive database, new products can easily be added to inventory, ensuring that Chez Ernest's offering remains dynamic and up-to-date. RapidBar is not just an inventory tool. It is a dynamic, constantly improving solution that adapts to the changing needs of the restaurant industry.
Do the math. I save more than 2 hours per day while the restaurant has more than 350 days of operation per year. The savings is over $10,000 and I'm not even talking about what I'm saving in stock. RapidBar pays for itself!

Renaud, co-owner Chez Ernest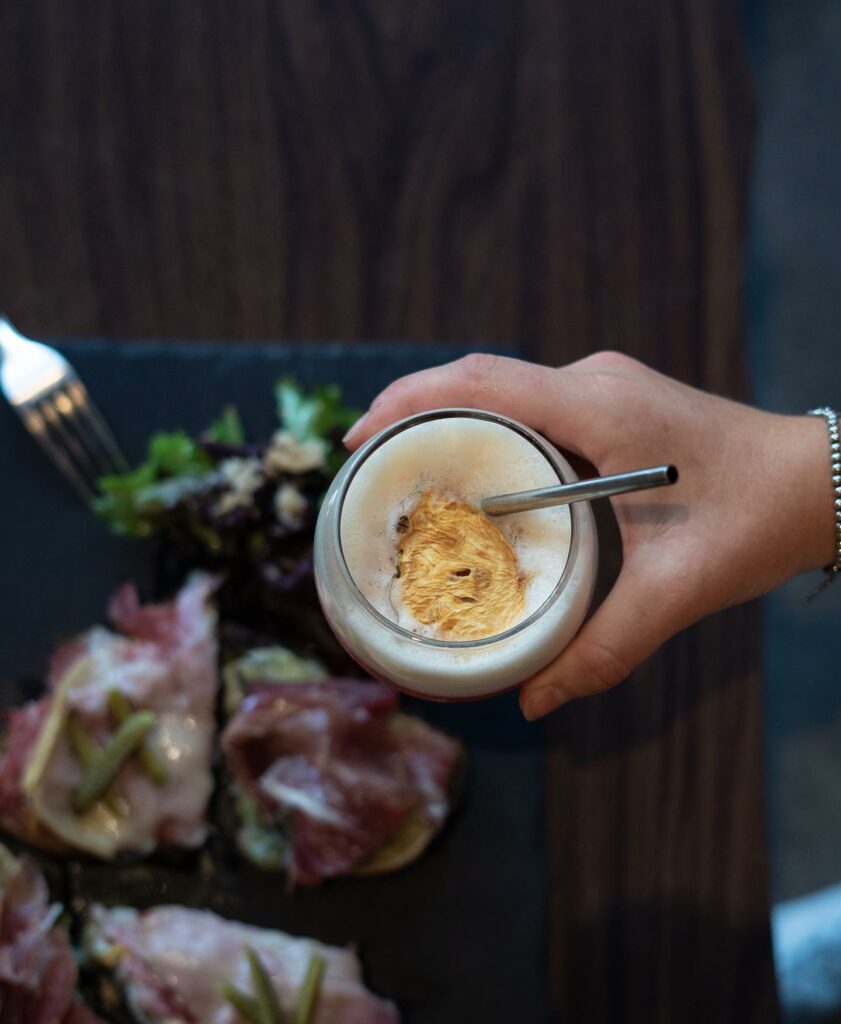 Also useful for alcohol management
Thanks to the application, precise inventory tracking allowed the establishment to better understand the consumption of its products and adjust orders accordingly. The data provided by RapidBar helped the Chez Ernest team identify the most popular products and those in less demand, allowing for more efficient management.
In conclusion
For Chez Ernest, the app not only improved the team's efficiency, but also helped strengthen their sense of control and pride.
Speed, simplicity and support, that's what the RapidBar application offers you. Monitoring and optimizing your inventories has never been so simple.